About
Licensed and MOIT Certified private ICT sector business entity lead by Mr Alemayehu Ebissa; An experienced and versatile freelance having strong passion in computing and electronics. Good in programming with a commitment to and experience of developing websites, custom software solutions, designing logos, banners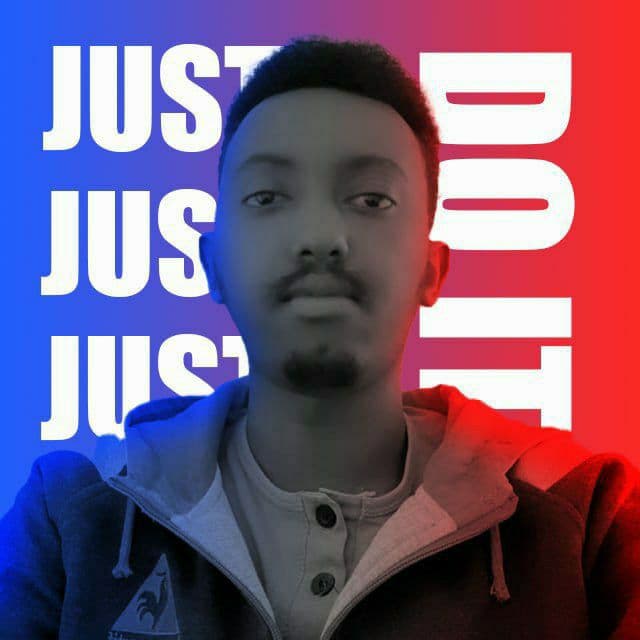 Electrical & Computer Engineer.
Graduated in Electrical and Computer Engineering(Computer) on 2021 from Addis Ababa University, Addis Ababa institue of Technology, School of Electrical and Computer Engineering.
Birthday:

Nov 24, 1997

Website:

www.aet.com.et

Phone:

+251 933 72 12 65

City:

Addis Ababa, Ethiopia
Age:

24

Degree:

B.Sc Degree

Email:

alemayehuetm@gmail.com

Freelance:

Available
Services
I work with you to understand your needs, design a work process and implement it professionally to help you with your business.
Featured Projects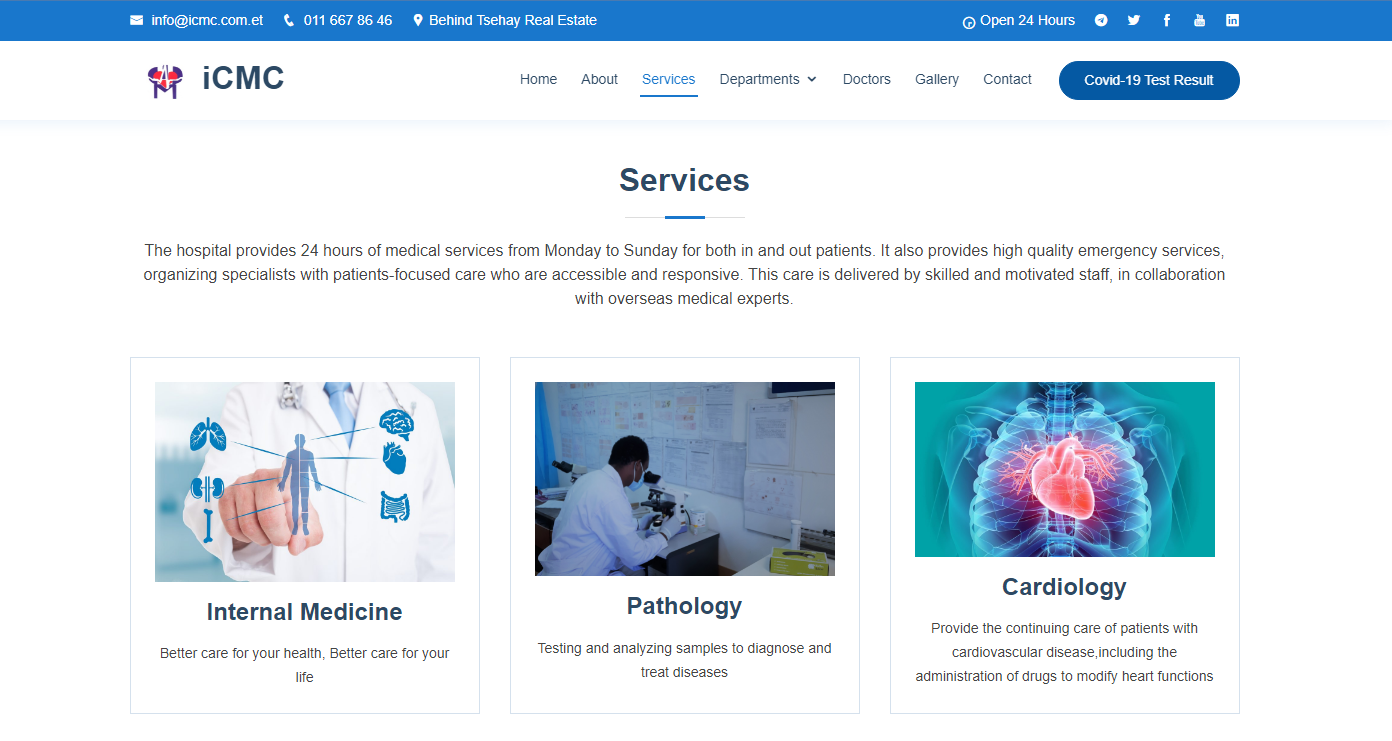 Project information
Category: Web design
Client: iCMC General Hospital
Project name: Official Website of iCMC
Project date: 18 November, 2020
Project URL: www.icmc.com.et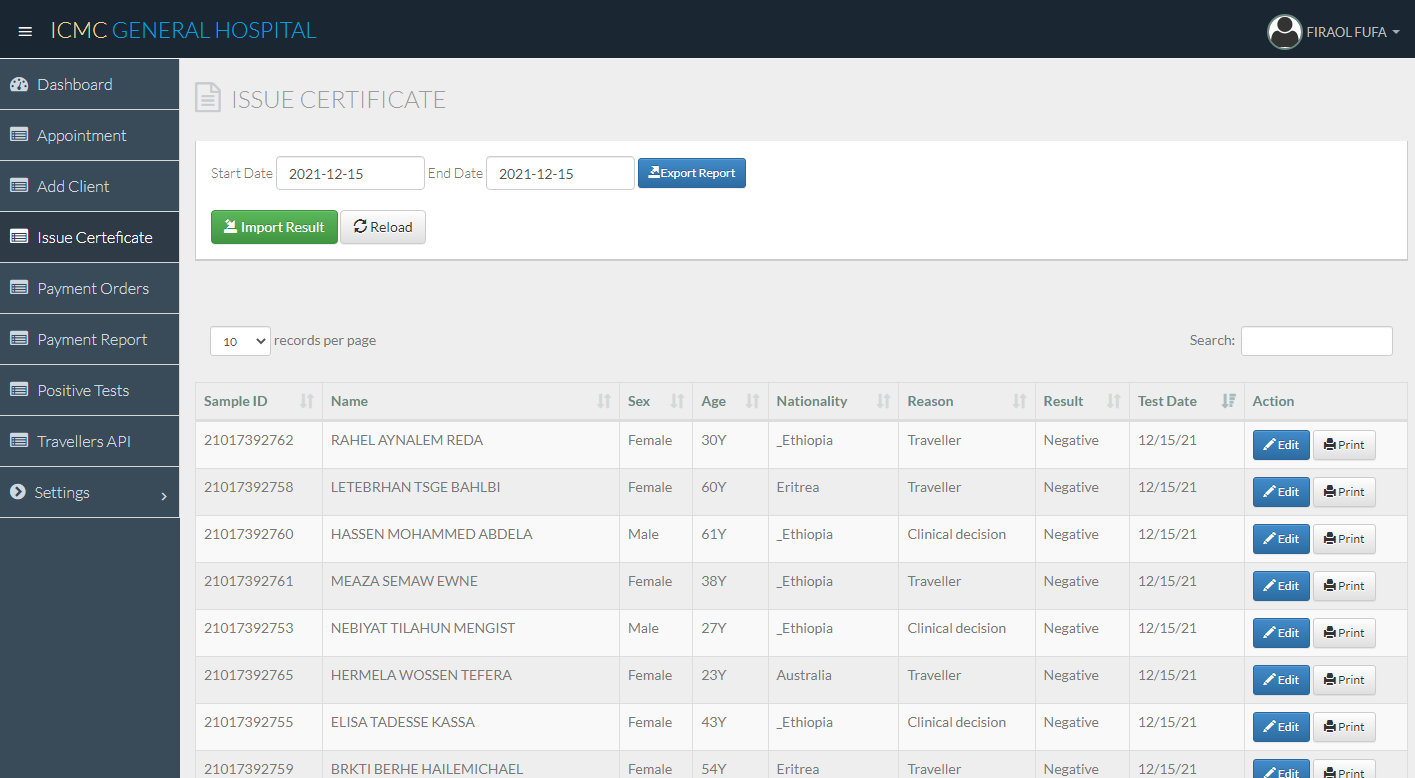 Project information
Category: Software Solution
Client: iCMC General Hospital
Project name: Covid-19 LIS
Project date: 09 January, 2021
Project URL: covid.icmc.com.et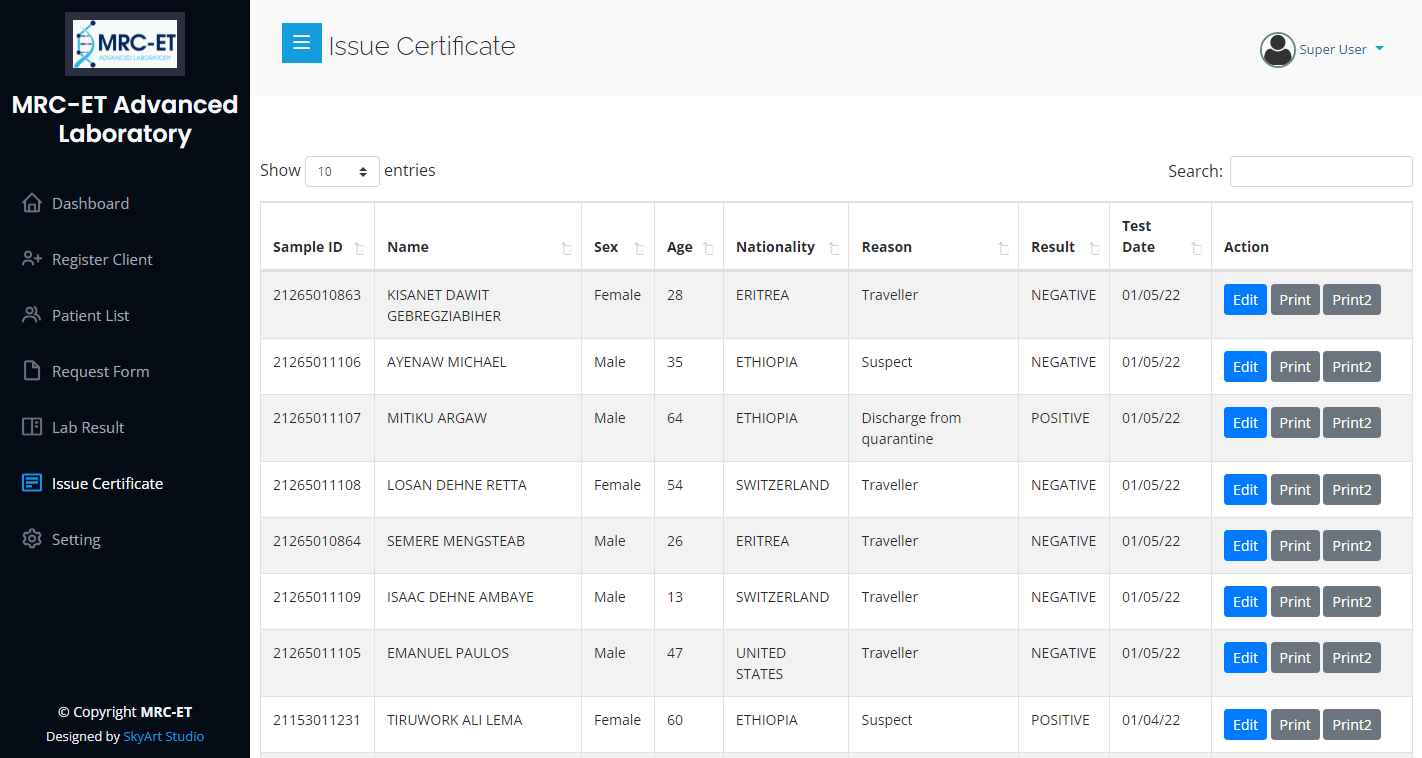 Project information
Category: Software Solution
Client: MRC-ET Advanced Laboratory
Project name: Covid-19 LIS
Project date: 09 January, 2021
Project URL: covid.mrclab.com.et
Contact
Location:
Addis Ababa, Ethiopia